JUST RELEASED: Matt Stewart's latest novel, a page-turning, humorous murder mystery.
Go behind-the-scenes of a small fictional town's television station and see how a staff of eccentric personalities all come together to broadcast the daily newscast using very little resources. This humorous look at how journalists create the nightly newscast is guaranteed to open your eyes to the realities of the news business and make you laugh out loud at the absurdity of it all.
Recent college grad Tate Thompson had just been hired as the new news director of KNEW News, located in Crepeville, Montana. Only the local pronounce it Crapville and before long, Tate is wading in the thick of it. During his first week on the job, the station's general manager is arrested and charged with murder. Believing his new boss to be innocent, Tate goes to work uncovering the truth – and ends up becoming the next target of a ruthless killer.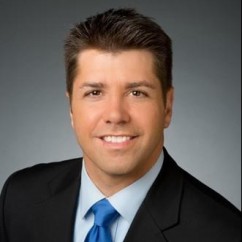 Hailed as Matt Stewart's best book since his breakout debut novel, "The Walk-On: Inside Northwestern's Rise From Cellar Dweller To Big Ten Champs", this latest addition to your library promises to be a good read and an insightful adventure into the truth of what it takes to put on the nightly news.
To purchase your signed hard copy for the low price of $9.99, click here:
Or buy BOTH "The Man From KNEW News" and "The Walk-On" for a discount at $15.99.
Or purchase a signed hard copy of "The Walk-On: Inside Northwestern's Rise From Cellar Dweller To Big Ten Champ" for $7.99.
To buy the eBook for the Kindle, Nook or iBookstore for $2.99, press on one of the following links below:
"…a tale equal parts perspiration and inspiration…Engrossing…"
                                                                                                                        – Kirkus Reviews
"…a very brave expression and description of four years in the life of a non-scholarship student athlete…"  
                                     – Gary Barnett, Former NU Football Coach